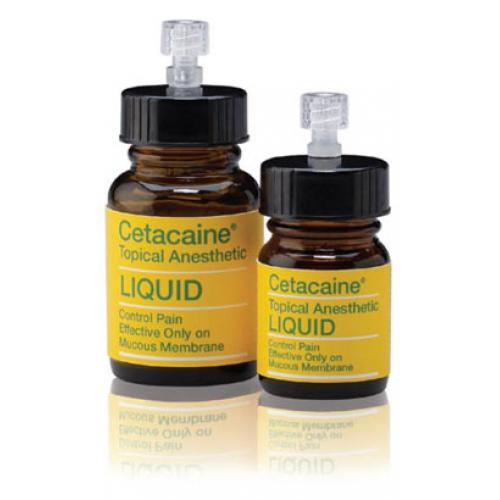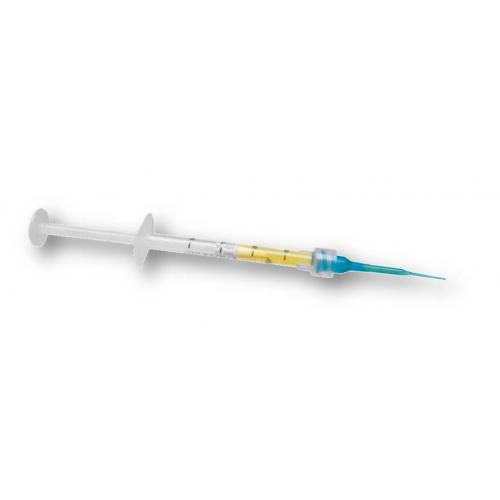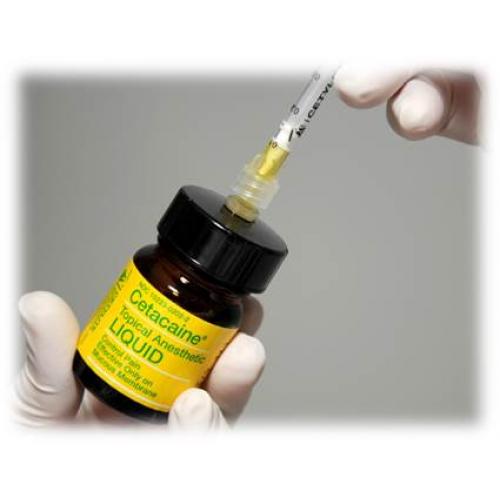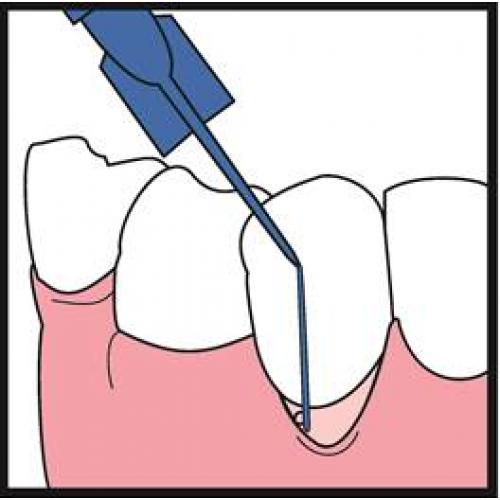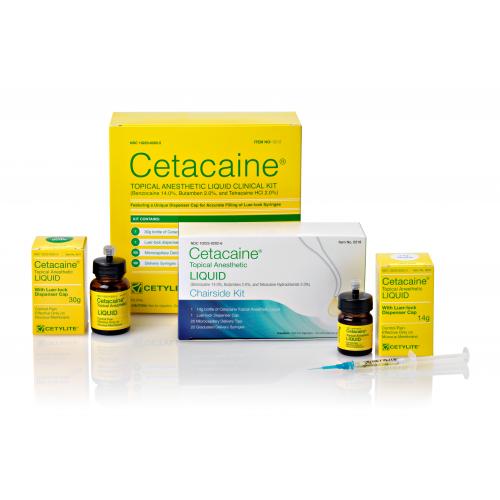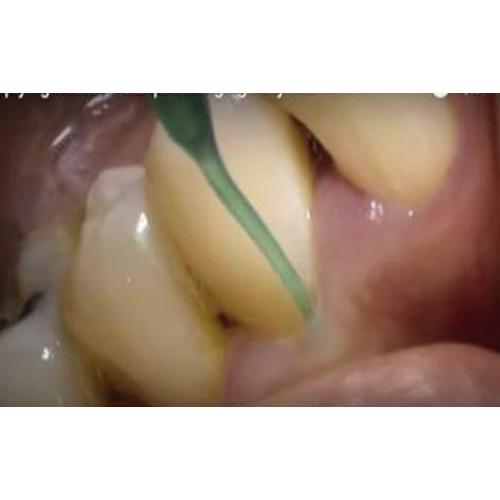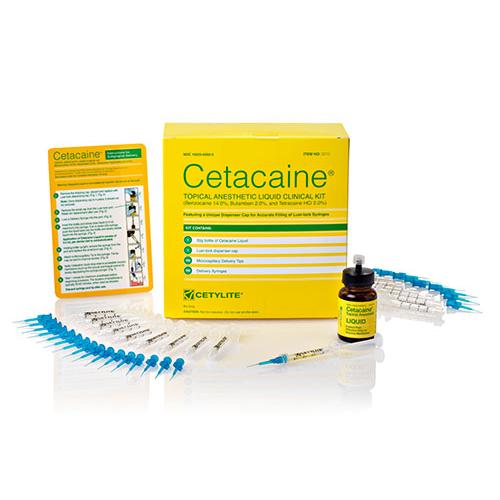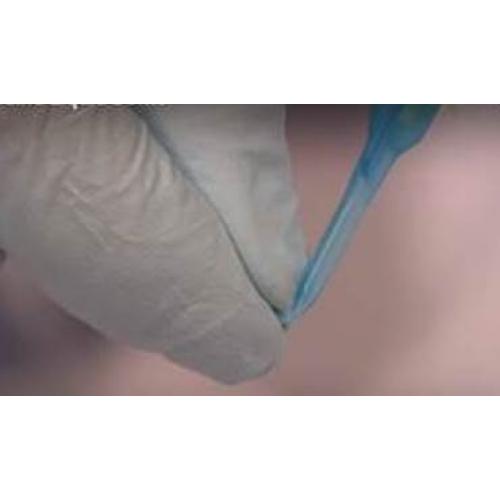 Cetacaine Topical Anesthetic Liquid
(Benzocaine 14%, Butamben 2%, Tetracaine HCl 2%)
Cetacaine Liquid is available in both a 14g and 30 g bottle size and each bottle also includes a special luer-lock dispensing cap, used for filling luer-lock syringes with just amount of Cetacaine Liquid needed for treatment, reducing waste. For dental procedures, such as SRP, Cetacaine Liquid can be comfortably dispensed into periodontal pockets for up to 60 minutes of needle-free pain control. The viscous liquid is easy to control using Cetylite's single-use Delivery Syringes and Tips (available separately) to a comfortably apply Cetacaine Liquid drop by drop into periodontal pockets, or by applying to the surface of mucous membrane with a cotton swab or microbrush. Cetacaine's three active ingredient formula has been actively prescribed for professional use in dental and medical settings for more than 50 years, an assurance of its efficacy and Cetylite's uncompromising commitment to patient safety and comfort. Rx only.
Cetacaine is not for injection. Cetacaine is contraindicated in patients who are hypersensitive to anesthetics. Cetacaine should not be used in patients with congenital or idiopathic methemoglobinemia.
Please refer to the full prescribing information under Resources to know more about Cetacaine.
Cetacaine Liquid is also available in kits. Further Kit information can be found under related items below.
Dispenser cap is compatible for use with Luer-lock syringes

Onset of anesthesia is rapid (approximately 30 seconds) and duration is typically 30-60 minutes when used as directed

Pleasant artificial banana taste

14 g bottle yields up to 35 full mouth applications

30 g bottle yields up to 75 full mouth applications

Measure and use only what you need - less waste
Item #0211 - 30g Bottle (300 quadrant doses)
Item #0203 - 14g Bottle (140 quadrant doses)
Item #0212 - Clinical Kit (30g bottle, 100 syringes and tips)
Item #0218 - Chairside Kit (14g bottle, 20 syringes and tips)